December 2020
A stressful build-up to Christmas, and a quiet family celebration
Saturday, 12 December 2020
Today, M and I drove across England to collect our new kitten. It was by far our longest journey in nine months of the pandemic, and the drive felt exciting, and even a bit scary.
Kitty settled in almost immediately. She's very affectionate, inquisitive, and of course, incredibly cute.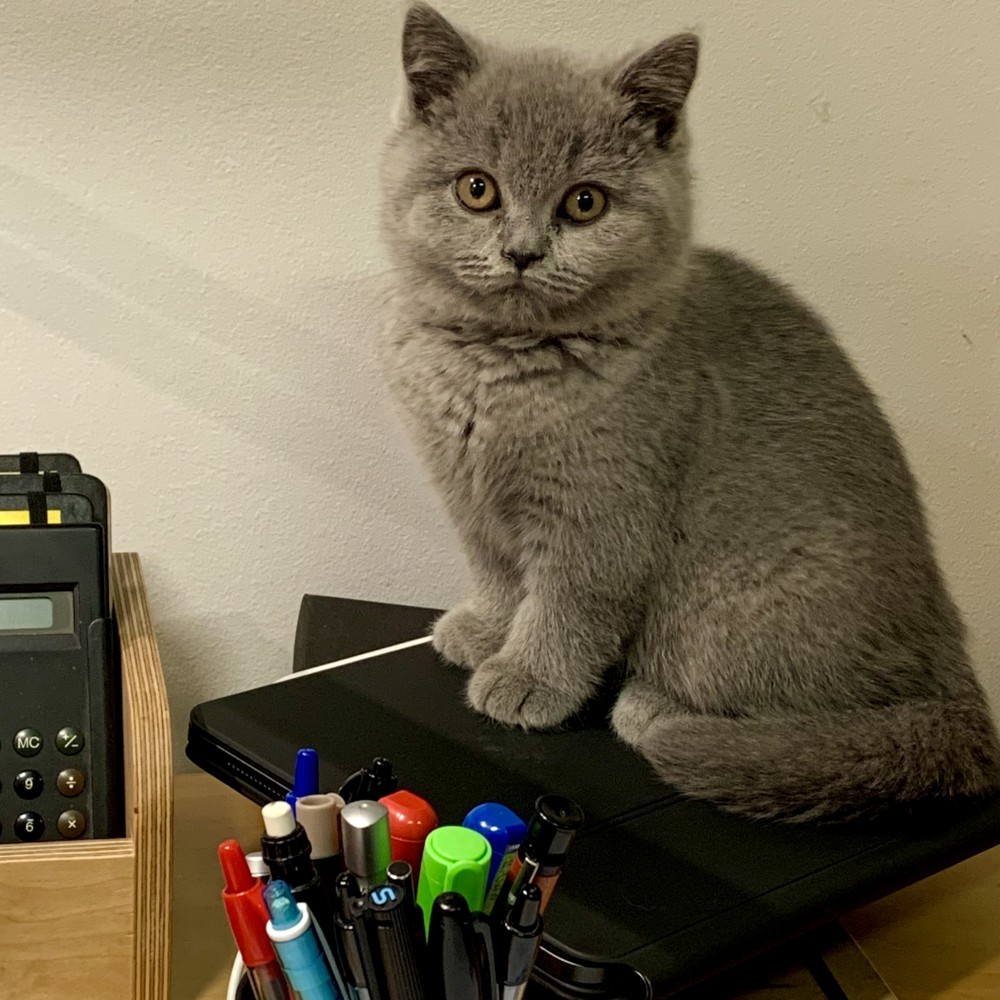 Tuesday, 15 December 2020
I'm working really hard to finish the Covid screen I mentioned last month.
I've made lots of sketches and prototype joints, as my biggest worry is how to seal everything effectively.
I've decided to make the screen in modules, which I'll screw together in-situ, sandwiching the clear plastic sheets between two frame layers, sealed with draught excluder tape squashed between the layers. It's become a complicated 'wood-engineering' design.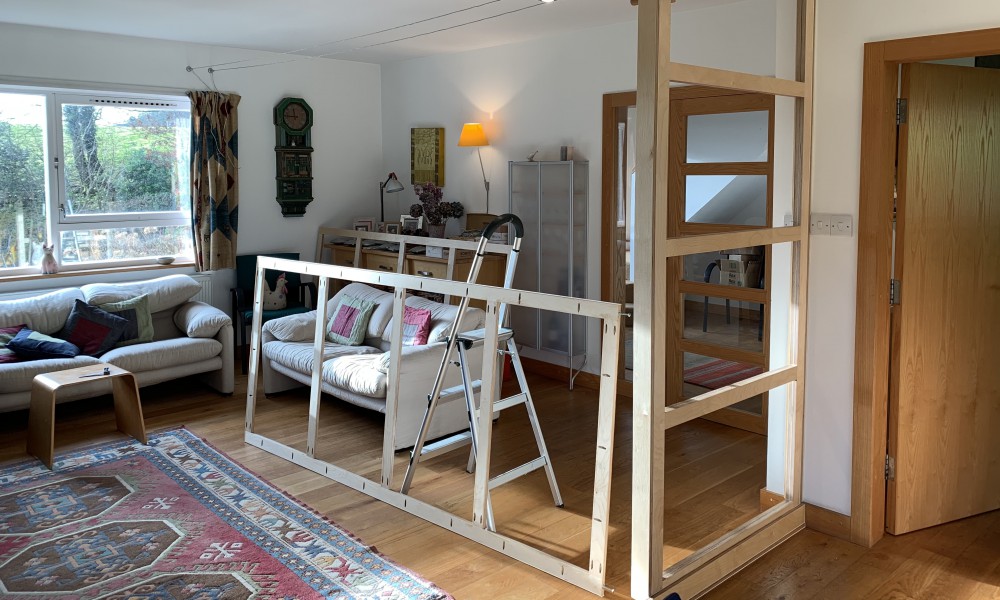 So far, I've made the first two modules, and today I'm fixing (and sealing) these to the battens already fixed (and sealed) to our living room walls, ceiling, and floor.
Tuesday, 22 December 2020
I've assembled over half of the Covid screen now, but I've given up trying to finish it before Christmas. I've worked hard, but I can't work long hours like I used to, and I'm exhausted!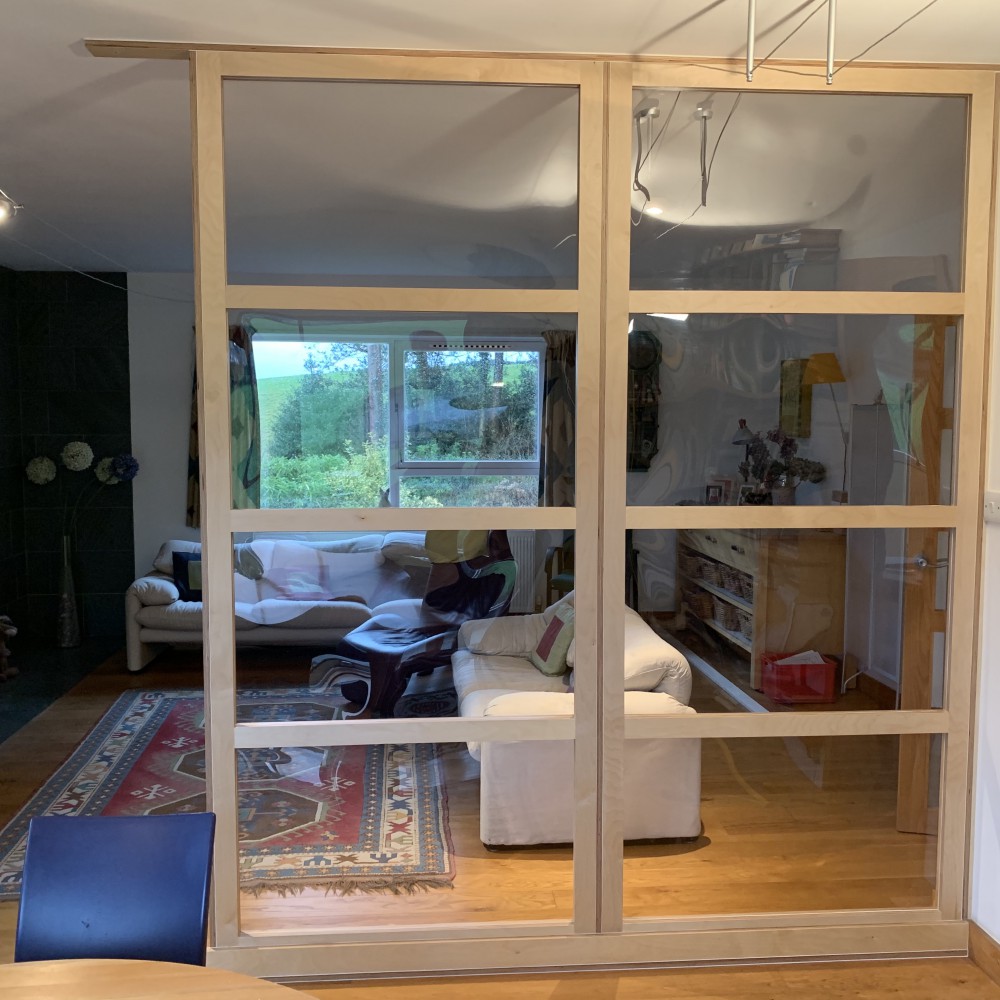 Also, it's been a big project, with long delays at the design and decision-making stage, and lots of component parts, which I ambitiously decided to fully sand and seal, even thought it's only a temporary structure.
Nevertheless, I feel disappointed with myself, that I didn't get it done by Christmas.
Friday, 25 December 2020
After crazy equivocation by our Government, England was given a one day 'armistice' for family visits on Christmas Day. Our lovely daughter, L, and her partner kindly drove to visit us, and we had a full day together.
We opened our presents in the open air, around a blazing fire-pit, and luckily the weather was bright and cold, with just a flurry of snow. We had a bracing walk, and then Christmas dinner, which we ate on either side of my other, original Covid screen.
I'd made this small prototype screen, last month, across an internal door that opens into a separate apartment that's attached to our main house. I didn't expect that we'd have four people crowding round its narrow space on Christmas Day. But it worked really well, once we forgot how strange it was to be eating together like this.
We adhered to our own, more-stringent-than-the-Government's Covid rules, but still had a really wonderful, and memorable, family Christmas Day together.
---